MD-PhD Program & MD-PhD Scholarships
MD-PhD Program
The MD-PhD Program is intended for medical graduates who are interested in research in basic sciences, in public health sciences, in clinical sciences, or in biomedical ethics, and who are aiming at pursuing a career combining research and clinical work in an academic setting. A structured training program within the framework of the Graduate School for Cellular and Biomedical Sciences (GCB) or the Graduate School for Health Sciences (GHS) enables them to acquire a high standard of knowledge in research methods and project-related theoretical competence.
According to the guidelines of the National MD-PhD Program, candidates should already start their training in the course of their medical studies and follow relevant courses concurrently with their medical curriculum (Track I).
To Know More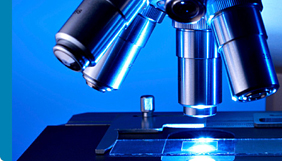 MD-PhD Scholarships
The National MD-PhD Program, which is supported by the Swiss National Science Foundation (SNSF), the Swiss Academy of Medical Sciences (SAMS/SAMW), and several other foundations, awards 9 to 12 scholarships every year to outstanding graduates in human medicine, veterinary medicine and dentistry with residency in Switzerland.
Further information can be found on the SNSF and SAMS websites.
To Know More
FAQs
Swiss MD-PhD Association (SMPA)